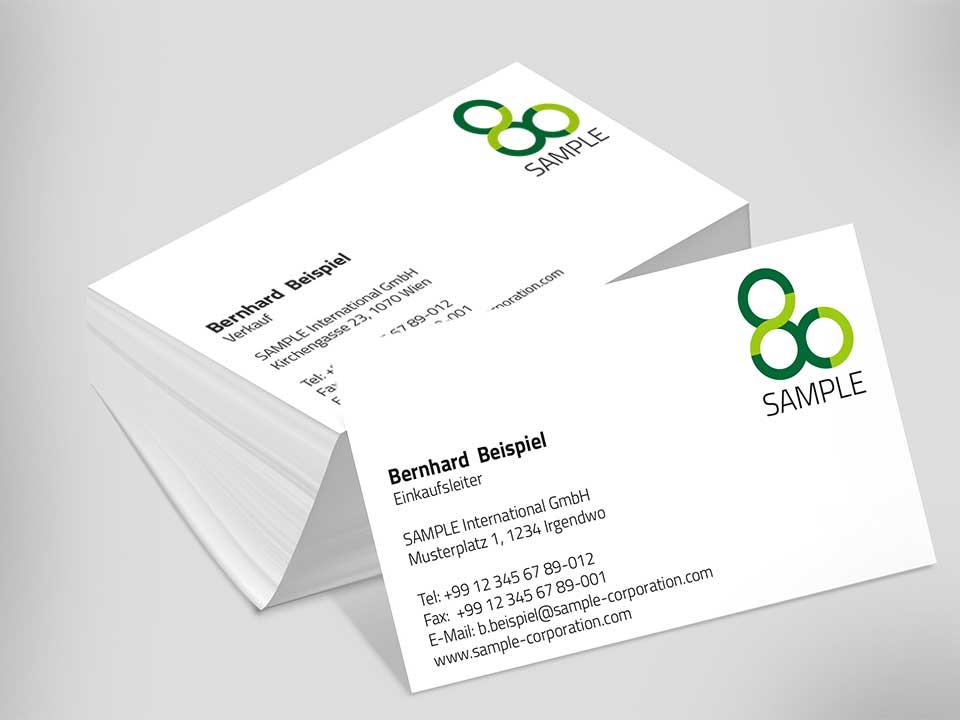 Business cards
prinux is one of the large specialists for corporate business cards in Europe. This specialization enables prinux to provide customers with results that printers with a broader scope simply cannot match: the highest quality, shortest delivery times, and economical pricing.
Size: 54 x 85 mm, 51 x 89 mm, or 54 x 89 mm
Material: more than 20 varieties of card stock in a wide range of textures, weight, and colors are available. Upon request, we will get the card stock you specify — simply send us a sample!
Printing process: traditional offset printing or digital offset printing
Colors: 4-color (CMYK) or 7-color digital offset printing, special colors available upon request
Packaging: quantity of 100 business cards per prinux business card box, made of semi-transparent plastic, that may also be used as a card holder.
Delivery: Shipping within 48 h upon receipt of order; first-time orders take a little longer due to the time required for template set-up. Same day rush production available upon request.
All business cards are delivered in the prinux business card box without additional cost. The box doubles as a card holder: