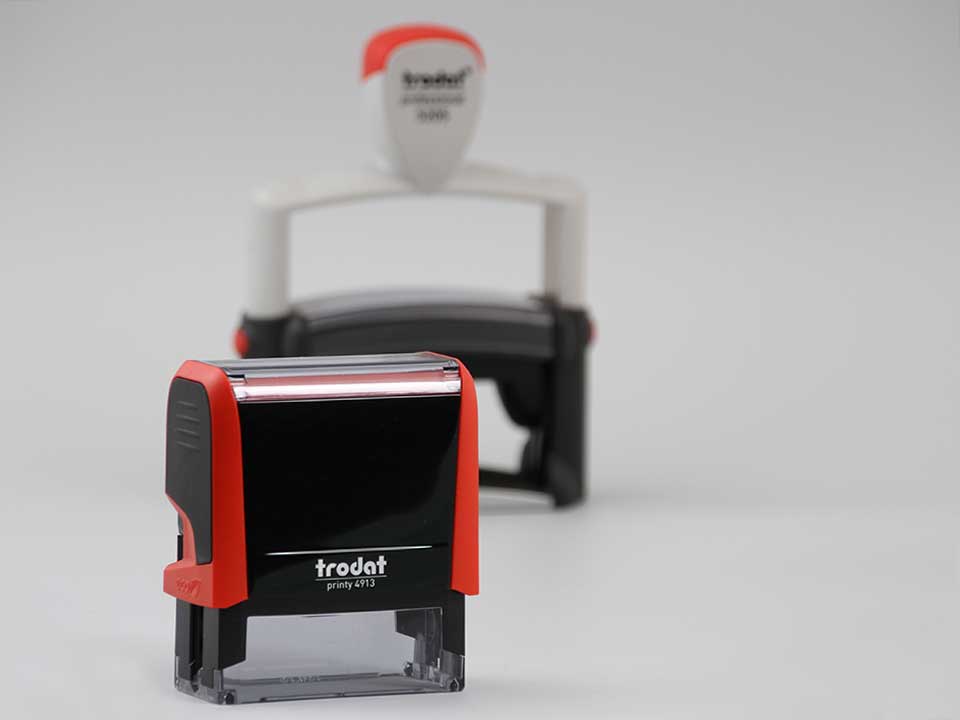 Stamps
prinux provides self-inking, highly-practical stamp product lines by the name brand manufacturer, Trodat:
Printy is the name of the popular stamps featuring a plastic mechanism. They are particularly well-suited for private individuals, or occasional use.

Professional Line features extremely stable, ergonomic, and durable stamps with a steel core.

Date stamps can print a combination of text and date. The date is in a fixed position, but the space above or below can be customized to your needs.
Stamps are available in red, blue, green, and purple (= color of the built-in ink pad). Various texts or simple graphics and logos can serve as templates (no photos).
Please request your tailor-made offer at info@prinux.com or give us a call: 0800 100 2280 (AT, DE) or +43 1 3532280 (all other countries).