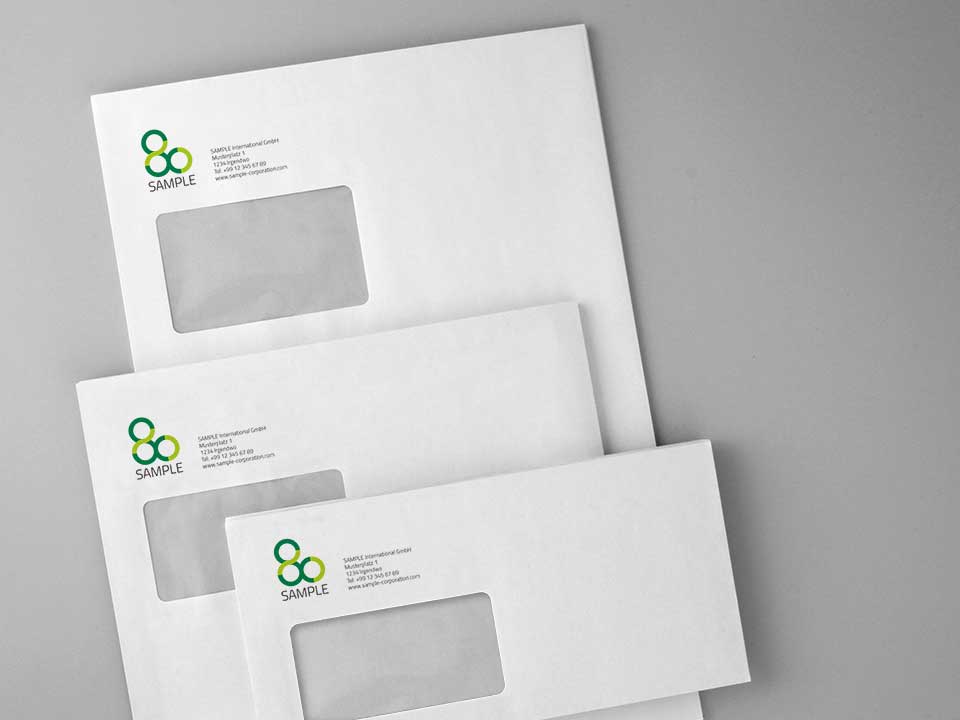 Envelopes
Those who send letters, invoices, mailings, and other documents by mail, also need to pay attention to the perfect envelopment of these items. Envelopes bearing the logo of your company convey your professionalism to the recipient even prior to opening.
Smaller orders – for a special mailing or with addresses of individual subsidiaries – can also be delivered quickly and economically.
Sizes: C5/6, DIN long, C5 or C4 (for details, please see price list below)
Material: standard: uncoated offset paper, 75 to 90 g/m2, with gray inside lining (for details, please see price list blow; special paper available upon request)
Printing process: traditional offset printing
Colors: 4-color (CMYK), special colors available upon request
Packaging: in easy-to-handle boxes
Delivery: Shipping within approx. 7 weekdays upon receipt of order
Please request your tailor-made offer at info@prinux.com or give us a call: 0800 100 2280 (AT, DE) or +43 1 3532280 (all other countries).