Employees of Julius Blum GmbH used to have to wait up to four or five weeks for new business cards. Now it takes only one or two days. This is not the only reason why one of the world market leaders for furniture fittings relies on prinux. In an interview Florian Naundorf, who is responsible for business card procurement at Blum, explains the reasons that were decisive for Vorarlberg's largest employer.
Mr. Naundorf, almost five years ago, in autumn 2015, you put the business card acquisition for Julius Blum GmbH on a new footing. Why did you choose prinux?
We also looked at two or three other providers. The biggest plus point with prinux was that the entire set-up of the business card shop with all the templates etc. was free. And the start was quick and easy, so we just gave it a try. Other providers seemed to be a little more complicated.
And how does it function now during operation?
This is the second crucial point: the prinux shop is extremely easy to use. You select the template in the web shop and only have to enter very little because all the data such as locations etc. is already stored. Everything is very easy to understand from start to finish. This is very important for to me as I have to pass on the solution internally. I don't want to ceaselessly explain, until everybody understands.
Speaking of passing it on: Does everyone order their own business cards at Blum?
Theoretically and technically that would be possible. But in practice, there are currently only about 40 customers active who order business cards for their area, department or group.
How did you roll this out internally?
There was actually no major roll-out, but we did it gradually as required. For new business card inquiries, I simply showed the tool to the respective group leader.
How did a business card order actually go before prinux?
Orders were collected internally, the business cards were set by hand and then printed sheet by sheet – 10 types per sheet. If someone was unlucky, he had to wait four or five weeks until a sheet was full and his cards were delivered. It could also happen that the orders for one department ended up on different printed sheets – one part was then delivered quickly, the second part a few weeks later. Or we could have artificially filled the sheets by simply ordering more cards than were actually needed.
Sounds like a lot of work …
Yes, but the hardest part was actually the internal control runs via e-mail and PDF. Sometimes, I was busy for several hours a week.
And now?
Today I do almost nothing in the business card portal. I take a look for maybe five minutes a day to see what's going on. If there are changes to be made in the shop, I simply call prinux – e.g. for a new field, a language version or the obligatory cost center entry. Usually the changes are made within half a day. The support is first-class, I really have to say.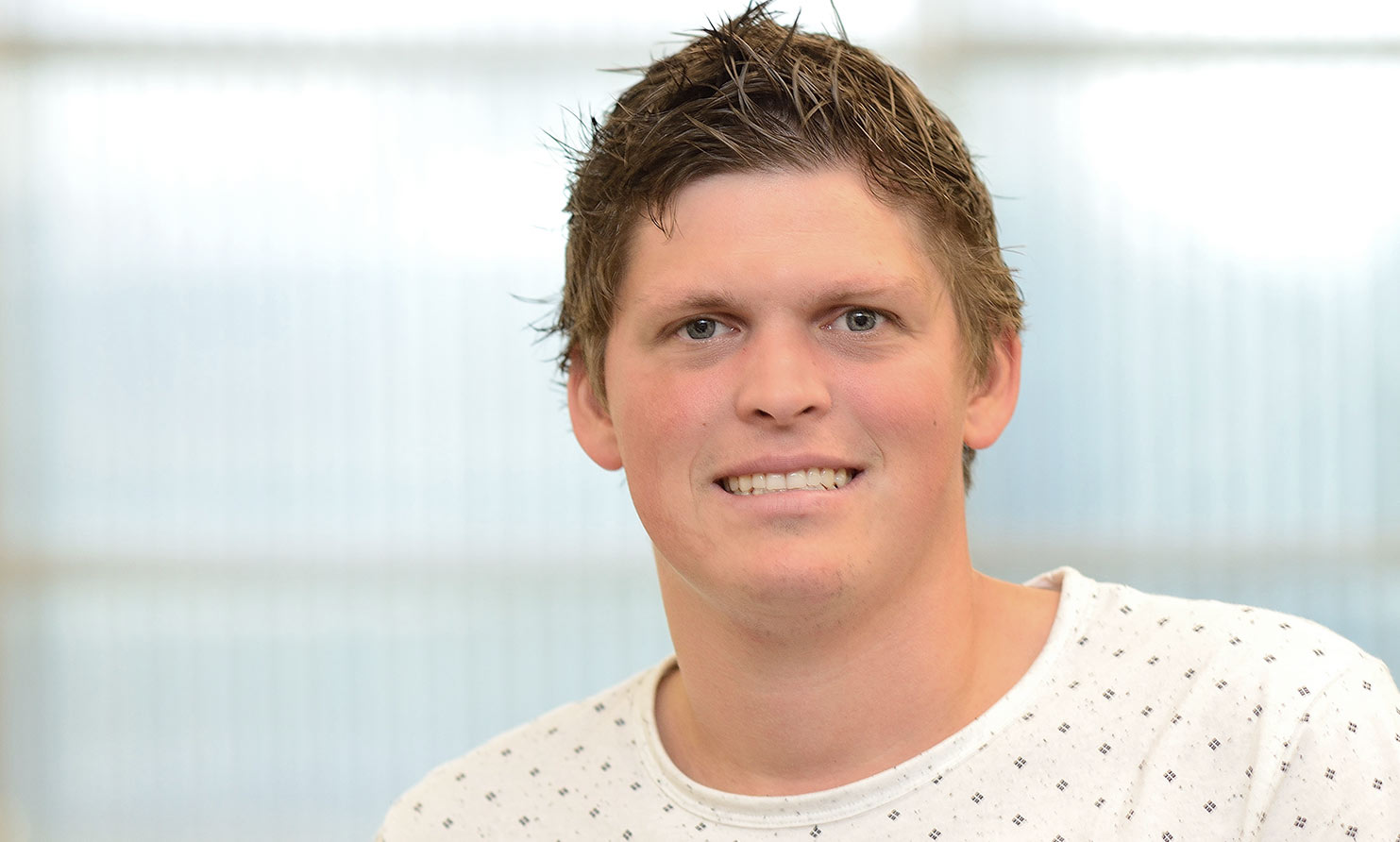 Florian Naundorf, Julius Blum GmbH: "Sometimes, I was busy for several hours a week. Today I do almost nothing in the business card portal."
Are there also things at prinux that are not so first-class?
What could be done even better is the user administration. I would like to have a kind of power user account, which gives me more control.
Last question: What do the recipients of the business cards actually say about the new solution?
They are particularly pleased with the delivery speed – it's really phenomenal. Although three to five working days have been agreed upon, in practice it's even faster: what is ordered in the morning is delivered the next day. If we order in the afternoon, it just takes a day longer. This is very useful before trade fairs, for example, because everyone comes at the last moment. If I can tell them: "Order the tickets this morning and pick them up tomorrow at our goods receipt!" – that's great. And there's another thing that our people think is cool: the plastic box in which the cards are delivered – that's what my colleagues keep telling me about.
Mr. Naundorf, thank you very much for the interview.
About the Julius Blum GmbH
When a cupboard door closes quietly or a kitchen drawer opens and closes particularly gently, it is very often backed up by technology from Vorarlberg – and almost everywhere in the world: Julius Blum GmbH, based in Höchst on Lake Constance, is the world market leader for furniture fittings, has a turnover of 1.66 billion euros and employs more than 7,000 people. Blum operates seven factories in Vorarlberg and further production sites in Poland, the USA and Brazil as well as 28 subsidiaries or representative offices. More than 120 countries are regularly supplied. www.blum.com
The perfect solution for company business cards
Are you looking for a simple, efficient solution with which you and your colleagues can order company business cards online? Then you should test prinux – free of charge and without obligation: